Objectives
This project aims at improving, (i) AfWA organizational effectiveness and (ii) the capacity of operators to deliver City-Wide Inclusive Sanitation through peer-exchange, training, networking and advocacy in order to provide safe sanitation to over ten million people in thirty cities in Sub-Saharan Africa.
Other Information
Project duration: 2019-2022
Phase 1: July 2019-June 2020
Phase 2: July 2020- June 2022
Countries of target: Cote d'Ivoire, Niger, Ghana, Nigeria, Cameroon, Democratic Republic of Congo, Kenya, Ethiopia, Malawi, Zambia
Stay Connected
Subscribe to our regular newsletter and stay
up-to-date
PUBLISHING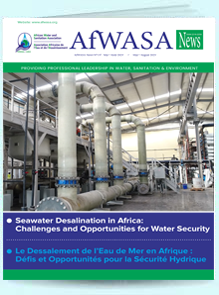 AfWA NEWS 137 August 2023
Access to drinking water and sanitation is a fundamental human right, recalled in 2010 by United Nations resolution 64/292.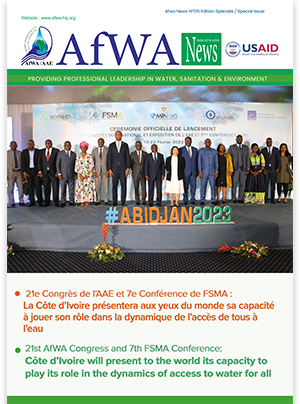 AfWA NEWS 135 - Special Issue
AfWA NEWS
N° 128 - Août/August 2020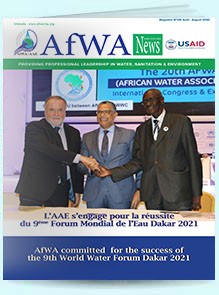 CWIS SAO Documents
Download recent publications.

AfWASA News 137

AfWA News 135_Special Issue

BYE_LAWS_APRIL_2019