Welcome to the information page of the 22nd International Congress and Exhibition of the African Water and sanitation Association (AfWASA)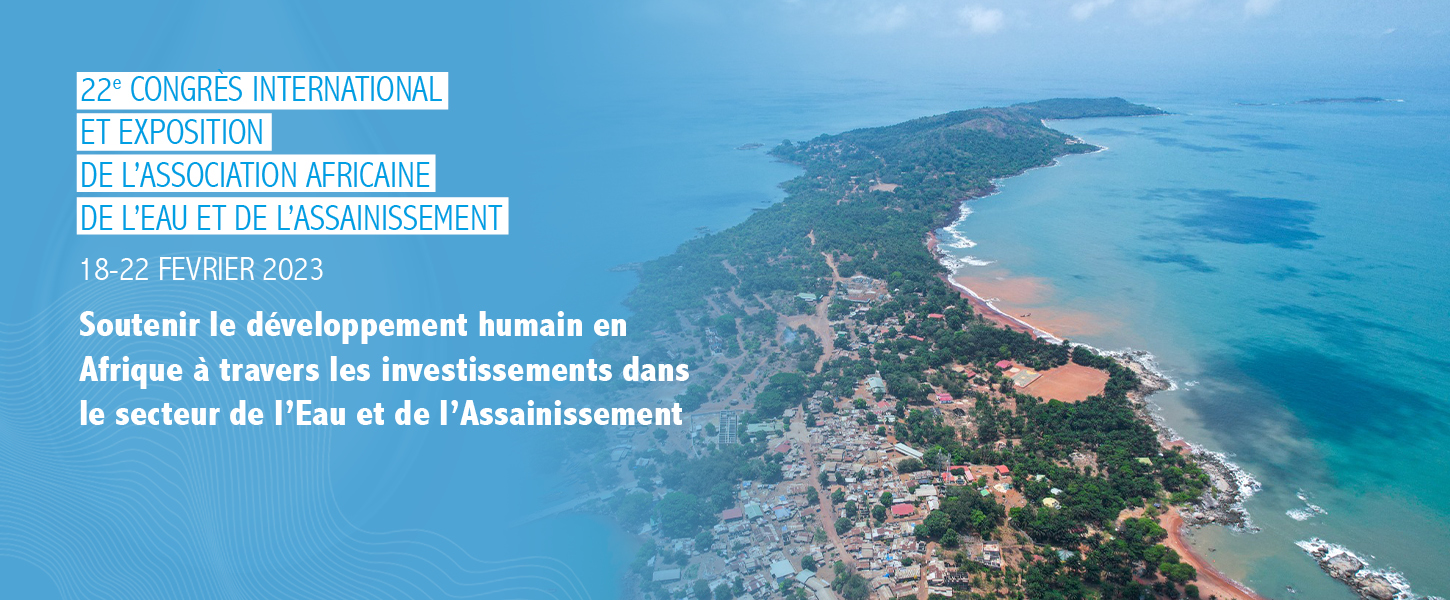 After the outstanding success of the 21st International Congress and Exhibition of the African Water and Sanitation Association (AfWASA) held from 19 to 22 February 2023 in Abidjan, Côte d'Ivoire, under the auspices of the Société de Distribution d'Eau de Côte d'Ivoire (SODECI), the beautiful country of Guinea Conakry will be hosting this great congress from 18 to 22 February 2024, under the theme: Human Development in Africa through Investments in the Water and Sanitation Sector.
The launching ceremony took place on Tuesday September, 26, 2023 in Conakry, in the presence of Prime Minister of Guinea, Dr. Bernard Goumou.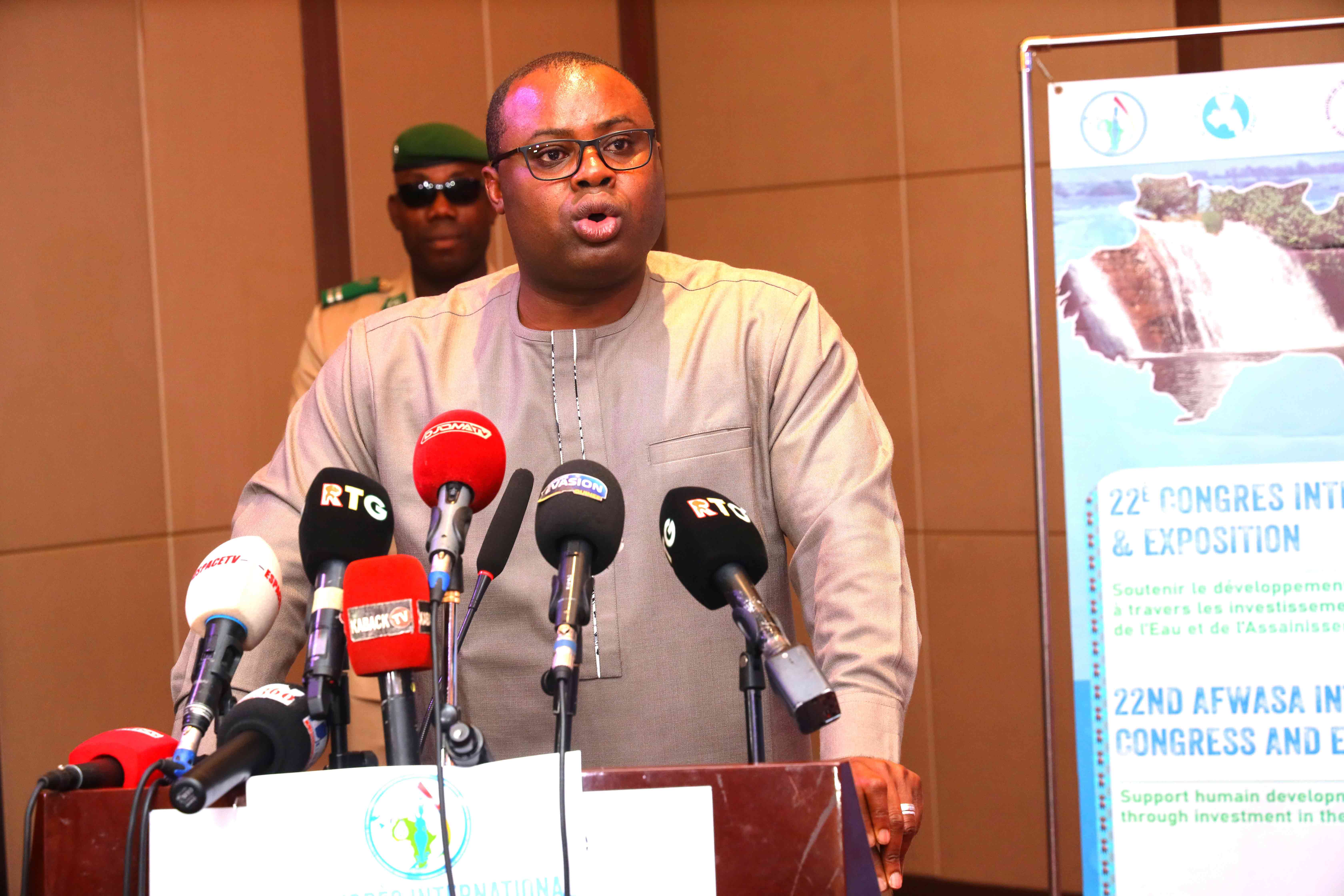 In his remarks, the Prime Minister of Guinea, Dr. Bernard Goumou advocated for the challenges of access to drinking water and sanitation to be a priority within the policies of African governments, so that sustainable solutions are found for the populations. Speaking about his country Guinea, he acknowledged that despite being described as the water tower of West Africa, due to its enormous water potential, the country struggles to take advantage of its resources. This is why he hoped that this 22nd Congress would be historic for his country, Africa and the world, by its political impact on water and sanitation management." The stability of our societies in Africa, the health security of our populations, and the preservation of the environment that we must leave as a legacy to our children."
for his part, Mr. Aly Seydouba Soumah, Guinean Minister of Energy, Hydraulics and Hydrocarbons, for his part, said that the transitional authorities in Guinea have made access to drinking water and sanitation a national priority.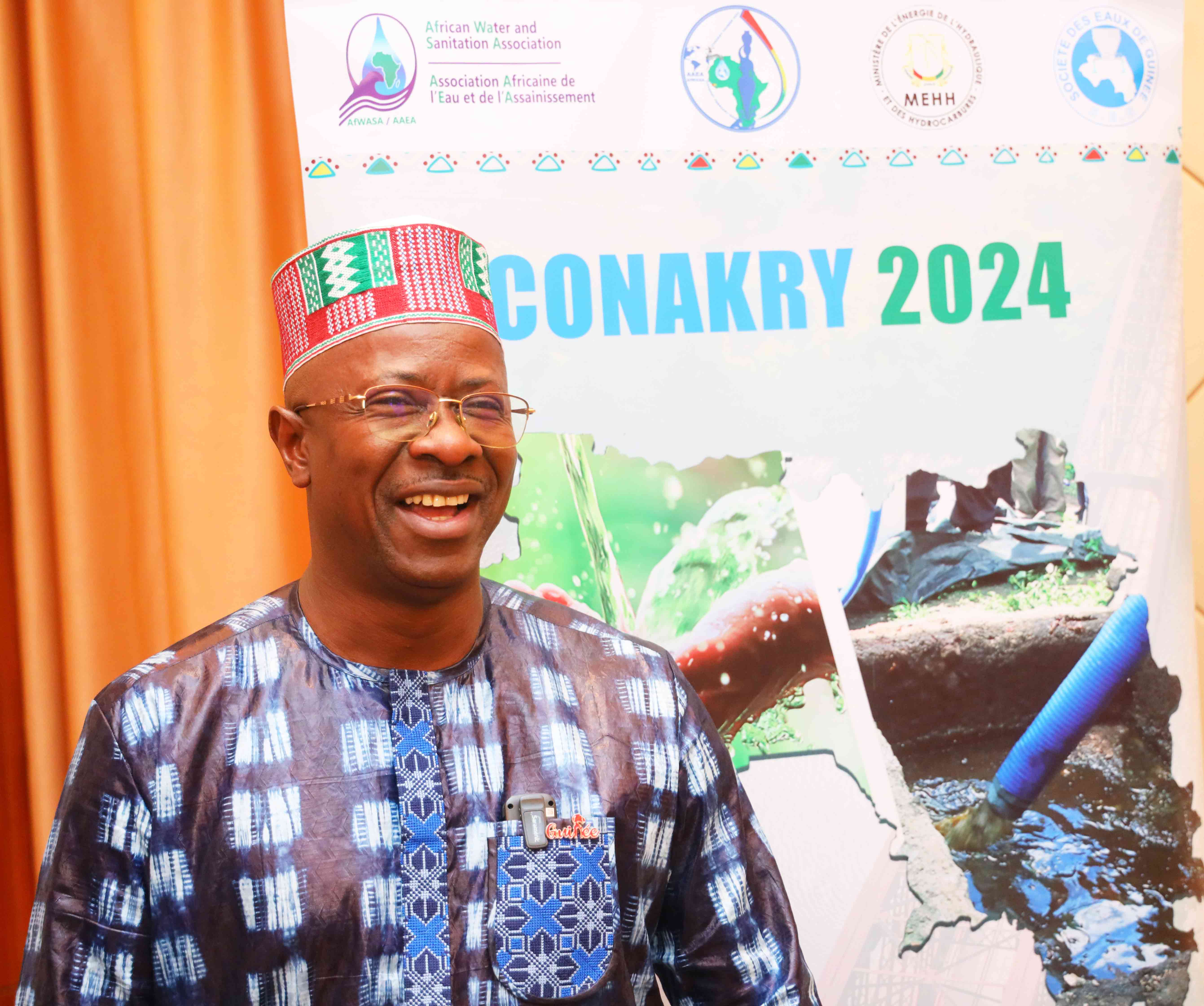 This is why he continued, "we dare to believe that the organization in Guinea of this 22nd Congress of AfWASA will further expand the framework conducive to the mobilization of technical and financial resources and expertise necessary to strengthen water and sanitation infrastructure, for the happiness of our populations."rior to the event, the Local Organizing Committee, led by Mr. Camara Aboubacar, General Manager of Société des Eaux de Guinée (SEG) is working to ensure delegates are served the most intriguing, impactful, resourceful and informative congress in AfWASA's history.
For Camara Aboubacar, Director General of the Guinea Water Company, the theme of the congress is a call to action. "It reminds us that we have a collective responsibility to make a difference, create opportunities, and open doors for future generations."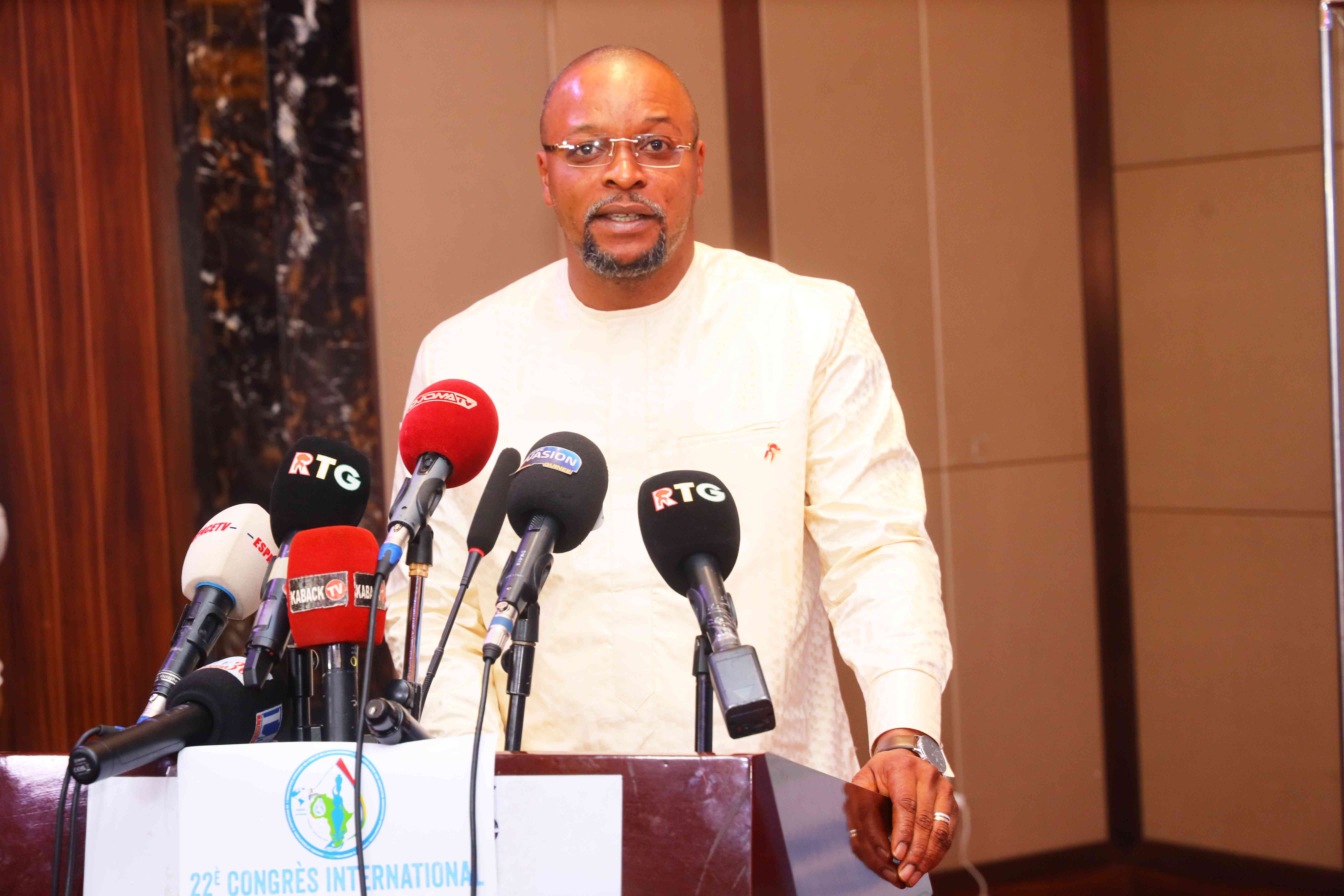 For him, AfWASA Congress is "an opportunity to come together with a common goal: to share our knowledge, experiences and ideas, in the hope of finding innovative and sustainable solutions that will have a positive impact on our communities".
In his speech, Mr. Sylvain Usher, Executive Director of AfWASA explained that this launching ceremony aims to inform national and international opinion, to reassure all stakeholders in the water and sanitation sector, that the 22nd Congress of tAfWASA will indeed take place in Guinea Conakry.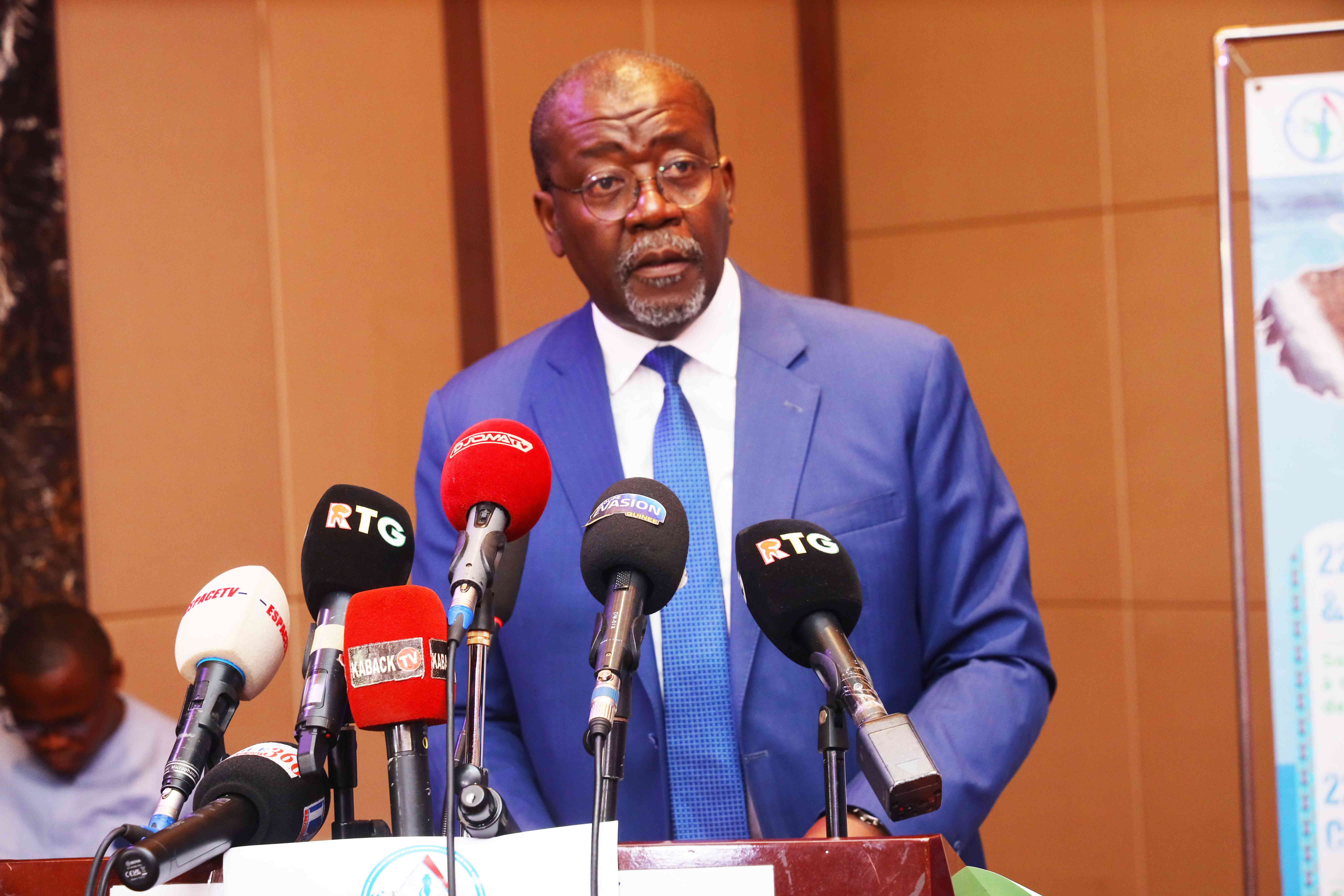 Afterwards, referring to the challenges of access to water and sanitation services on the continent, he said: "It is our duty, as an Association and son of Africa, (...) to ensure that each of our fellow citizens has access to clean and safe water, as well as adequate sanitation facilities." Therefore, this congress will not only be a forum for discussion, it will be a platform for solutions and actions.
Approximately 3,000 delegates including leading experts in the water, sanitation and hygiene sector from around the world are expected to share experiences, present innovations, review progress and propose concrete solutions to the challenges of access to water and sanitation services on the continent.
Do not miss the event!
Registration will be opened very soon.
Sign up for our newsletter to make sure you don't miss out on any information about the upcoming AfWASA Congress: AfWASA Newsletter
About the congress
Since its creation in 1980, the International Congress and Exhibition on Water and Sanitation organized by AfWASA is hosted in a member country biennially.
Over the years, these congresses have gained recognition far beyond Africa, reaching the shores of other countries beyond the continent.
This event has obviously attracted more professionals from the sector who're eager to advance the agenda of the Sustainable Development Goals, especially that of Goal 6, which centers on sustainable access to water and sanitation for all.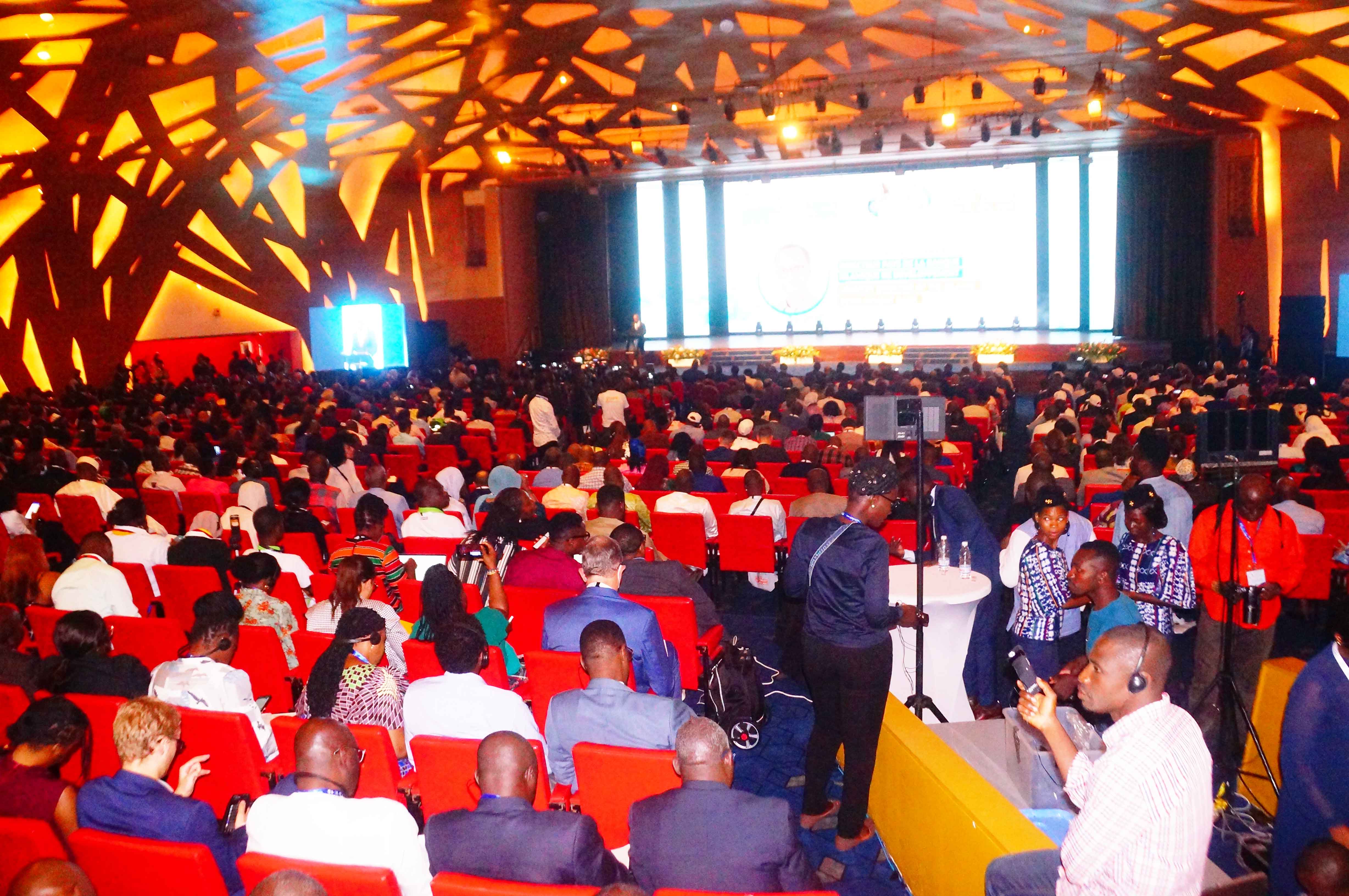 Generally, AfWASA congresses begin with some pre-congress events, namely: the women's forum and the young professionals' forum. These two have become avenues for knowledge sharing, coaching, advocacy, start-up presentations and mentoring.
A further breakdown of the scientific part of the congress comprises presentations (100+), panels (50+), plenary sessions, special sessions, parallel sessions.
The congress and exhibition cover a wide range of topics, including water resources management, sanitation technologies, climate change, financing mechanisms, and technological innovations.
About the exhibition
AfWASA congresses are coupled with an international exhibition during which about 200 to 500 exhibitors from industrial companies showcase their latest innovations.
The exhibition of the 22nd Congress will be held on the esplanade of Palais du peuple de Guinée, one of the largest buildings of the country built on approximately 13 000 m2.
If you are interested in presenting at the conference or participating in the exhibition, please send us an email - This email address is being protected from spambots. You need JavaScript enabled to view it.
Message from the Managing Director of SEG, Mr. Camara Aboubacar
''My teams and I are honored by the confidence that my peers of the AfWASA Board of Directors have placed in us by entrusting us with this congress which, I assure you, will remain in the history of our common organization.
We remain committed to prove to the whole world that we're able to overcome the challenge to organize this event.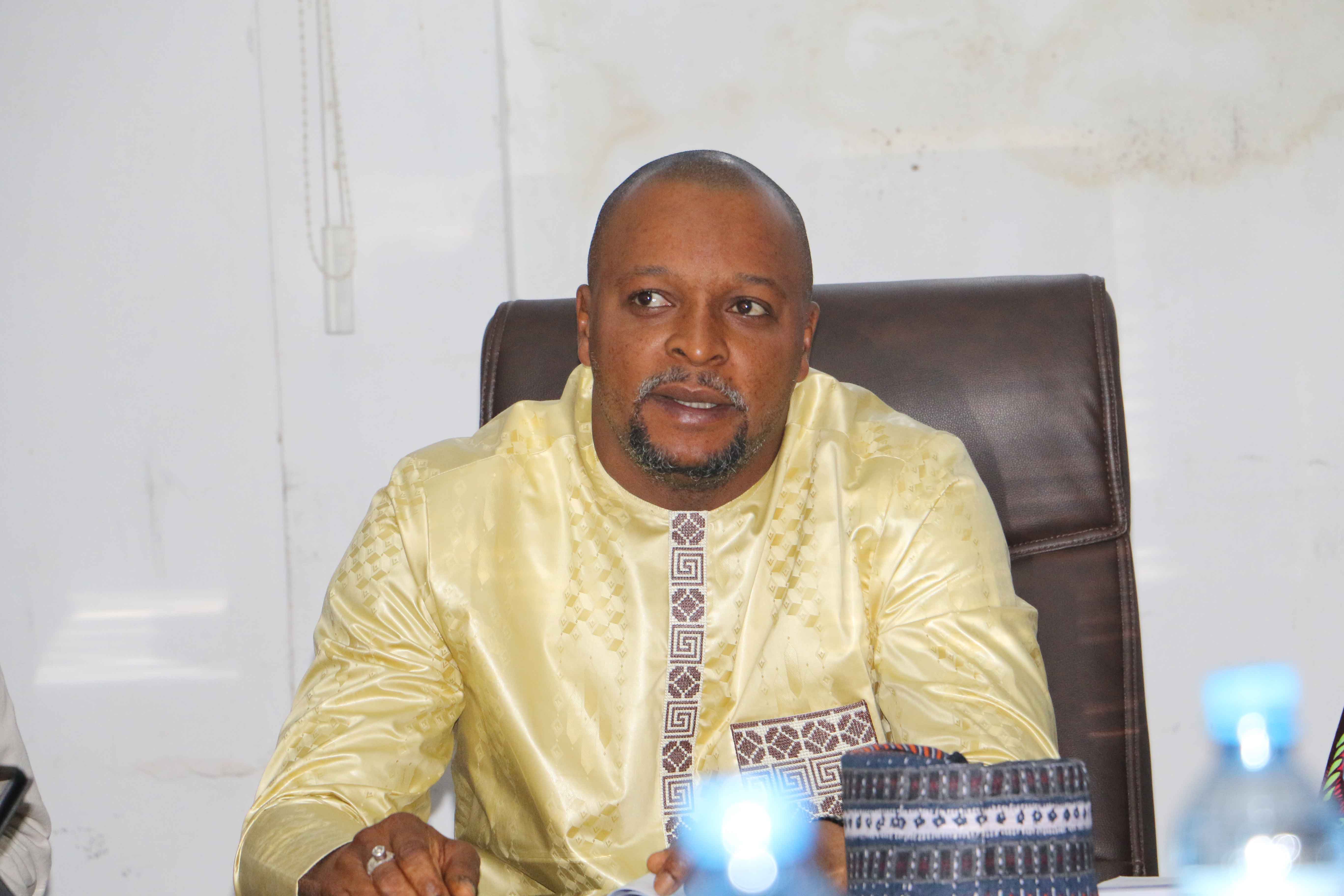 Africa needs water, and Guinea needs it more than ever. My country is called "the water tower of Africa" because of its immense water potential. However, people's access to the resource remains a challenge.
''The organization of this congress will make population realize that the issue of access to water and sanitation services is at the core of the authorities' concerns and they are doing everything possible to resolve it.
I invite you all to Guinea for this great occasion, but in addition, come and experience our legendary hospitality and beautiful culture.
For more information, please email us to This email address is being protected from spambots. You need JavaScript enabled to view it.